Greetings
As we work towards becoming a "100 year old company," we are strengthening our ties and aiming to create value.
We will earn trust through conscientious manufacturing and make a contribution to the development of society. Ever since the company's foundation in 1938, we have worked to develop and extend our business based on this basic policy. We believe that we have been able to continue as a company for more than 70 years because our customers have recognized us as a familiar and necessary partner. Our business activities today stretch around the world, but this policy remains unchanged. However, as the globalization of manufacturing is advancing and the situation is changing greatly, the methodology of the past is becoming insufficient. We are required to give an even quicker response and to actively work to change ourselves to adapt to the new environment.
The mission of manufacturers is to always create new value from the viewpoint of the customer, in order to support the growth of the customer. We believe that it is important that we strengthen our ties with the customers even further than before and create product technologies that exceed the expectations.
Furthermore, from now onwards, in addition to supplying the products that are needed, we believe that the value of our company will be raised by being able to propose value that the customer has not yet become aware of.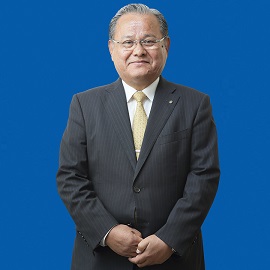 To make this possible, we have set ourselves the goal of putting customer satisfaction levels of 120% into practice. We will ceaselessly take on the requirements of the era and the issues of the customers and bring together the total power of the NITTO SEIKO Group to find solutions, as we aim to become a company that is demanded by the customers and by the market.
Even seen globally, it is only NITTO SEIKO that is able to supply fastening, assembly and measurement and inspection product technologies and this is a great and characteristic strength of our company. We will work to combine this strength with the technology and expertise in our Group companies, to further enhance the value of the customers and to lead on to the great milestone of our 100th anniversary. To make this possible, we will hope for the growth and development of our customers and continue scattering the seeds of growth.
We currently have bases in six countries, primarily in Asia, and supply products, technology and services globally. At the foundation of all of these activities is the connection between people. We will work to further deepen these ties and create new value, to aim for the growth and development of the company's business and to push forward to bring happiness to all.
President  Masami Zaiki